Sport Center 'Pod Palackého Vrchem' (PPV)
There is a large building complex covering big part of Campus Pod Palackého vrchem. There are two athletic fields with surface accredited for international competitions, fitness halls, sports hall, tennis courts and equipment for many other sports. Next to the area you can find external bouldering arena with three climbing zones.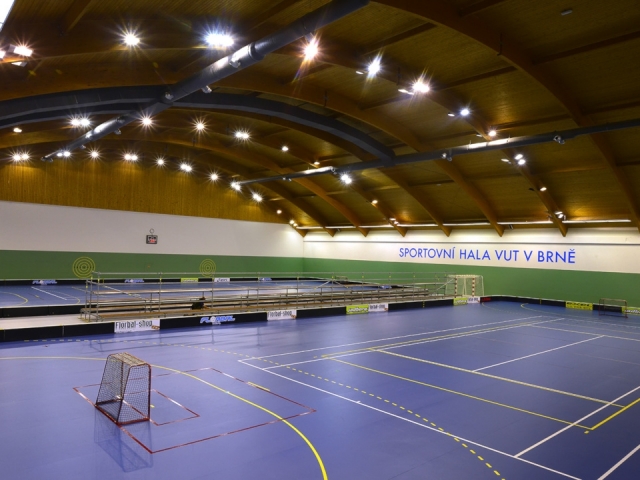 Fit Center Machina (FCM)
The Machina fitness center is a modern renovated fitness center with a 600-square-meter gym (Grünsport machines) and special halls for group H.E.A.T. program, indoor cycling, indoor rowing, TRX, circuit and fitness training. Near the fitness center there is a climbing wall for bouldering.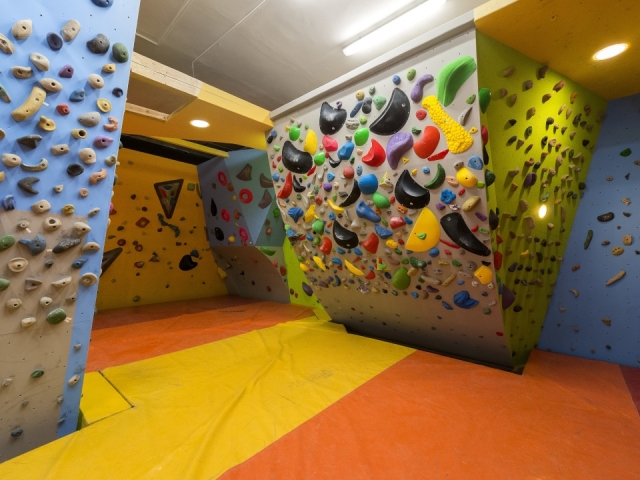 Sport Center Purkyňova (PUR)
Two big renovated wooden floor gymnasiums with an audience gallery situated within the complex of student dormitories in Purkyňova street. Sports areas are suitable for recreational and performance sports and for disabled athletes. Ideal background for sports competitions.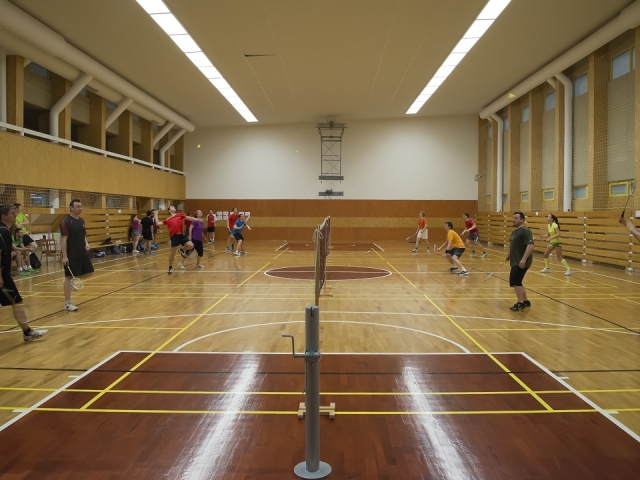 Dockyard Jundrov (LOD)
If you enjoy water, you will enjoy spending time on the Svratka river. You can try to beat the river in a canoe, kayak or a rubber raft.  It has seasonal use in the period April - October. It is suitable for teaching the basics of water tourism and riding on calm water. Good and sufficient material equipment enables organized rides and corporate events.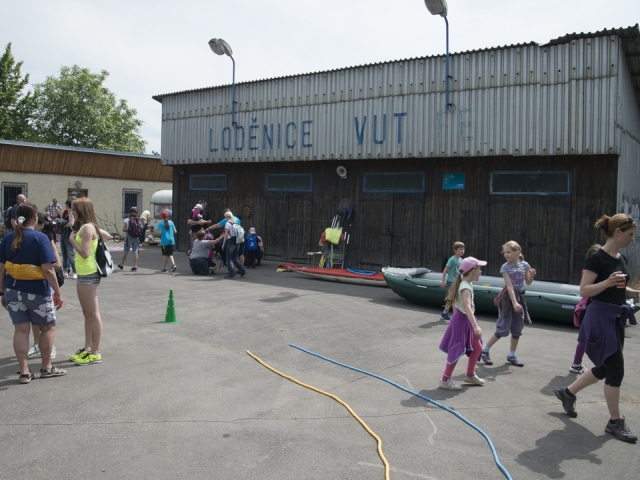 Responsibility: Ing. Jan Brada